There were almost 80 Mr. Nice Guy magnets spotted on vehicles during this contest, which started February 5. Most winners had already received a $20 gift card after being spotted with an "I Spy Mr. Nice Guy" magnet on their cars. They were then invited to attend the beach-themed party and drawing that featured great food, toys for the kids, games, and raffles as the registration process got underway. There was a limbo contest, $100 hole in one contest, adult and kid best beach outfit contest, and all other kinds of way to win all kinds of cool prizes!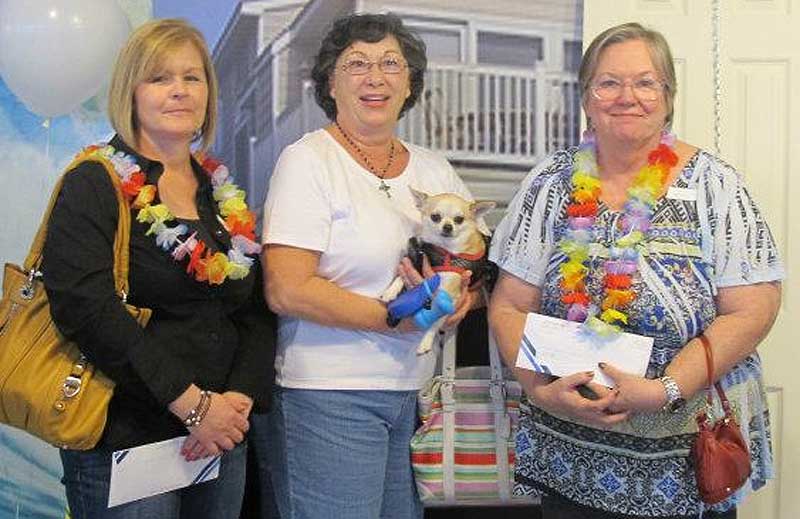 After the preliminary festivities the eligible contestants randomly chose house keys, with the winner being chosen if their key opened the ceremonial Beach House door. Cheryl Becht of Norristown, PA was the third place winner of a $150 AMEX gift card, JoAnn Spause of Norristown, PA won second place with a $350 AMEX gift card, and the grand prize winner was Diana Misini of Jeffersonville, PA who won the beach house for a week in Sea Isle City, NJ.
Keep your magnets on your car! Mr. Nice Guy will be handing out $20 gift cards throughout the summer to lucky winners who are spotted with a Mr. Nice Guy magnet on their car, and there will be a Christmas-themed contest starting soon.