Conicelli Autoplex In The Community!
At Conicelli Autoplex, we fully understand that our business would be nothing without the community that surrounds us. That's why we strive to thank those from Conshohocken and beyond by helping our neighbors as much as we can. Our car dealers in Conshohocken, PA, proudly support the following charities, institutions and events through financial contributions, sponsorships, hosting and fundraising.
Laurel House
Laurel House is dedicated to the vision of ending domestic violence in each life, home and community. This organization advocates for and empowers those impacted by domestic violence by providing crisis intervention, safe haven, supportive programs and resources. Laurel House also offers: a 24-hour hotline, transitional housing, a children's program, individual and group counseling, medical advocacy, legal representation and advocacy, crisis response, law enforcement collaboration, as well as community education and prevention efforts.
Cradles to Crayons
Did you know that Philadelphia is the nation's poorest big city with more than 300,000 children living in poverty across the region? Conicelli Autoplex is honored to support Cradles to Crayons Philadelphia in order to help these struggling youths. This organization's efficient and effective three-step model provides kids with the essentials they need, free of charge.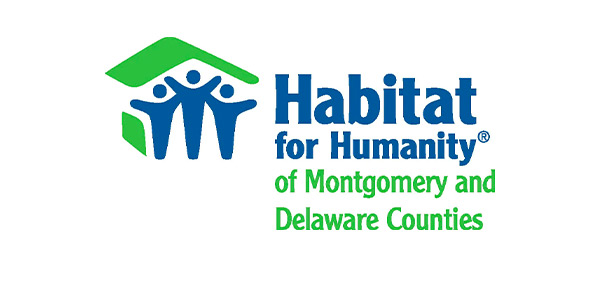 Habitat for Humanity® of Montgomery and Delaware Counties
Our Conshohocken car dealers are proud to partner with Habitat for Humanity® of Montgomery and Delaware Counties. This organization brings people together to build homes, communities and provide hope, and we couldn't be happier to sponsor this vision of a world where everyone has a decent place to live.
American Red Cross
The Southeastern Pennsylvania Region of the American Red Cross is part of the largest and most diverse service organization in the United States. Serving approximately 4.1 million people inPhiladelphia, Bucks, Chester, Delaware, and Montgomery counties, the American Red Cross provides food and shelter in emergencies, assists members of our armed forces and their families, teaches lifesaving skills, and more. All American Red Cross disaster assistance is free, made possible by voluntary donations of time and money from the American people.
Relay for Life - American Cancer Society
Relay For Life is the signature fundraiser cancer walk for the American Cancer Society. Relay is staffed and coordinated by volunteers in more than 5,200 communities and 20 countries who give of their time and effort because they believe it's time to take action against cancer. Conicelli Autoplex couldn't be prouder to sponsor this event.
Mission Kids Child Advocacy Center
Mission Kids offers a comprehensive, centrally located, multidisciplinary team response to allegations of child abuse in a dedicated, child-friendly setting to achieve justice for child victims and promote their physical and emotional well-being.
Looking Out for Kids
Since establishing the "Looking Out for Kids" charity, The Eye Institute (TEI) of Salus University has provided vision care services and eyeglasses to thousands of children from the School District of Philadelphia.
Driving Away the Cold
The Driving Away the Cold new coat program began in 2008 with one simple mission: to provide new winter coats to impoverished children in the five-county region of Philadelphia. Conicelli Autoplex loves participating in this program every winter!