Only 3 Easy Steps to Get Your Conicelli Price!
2. A credit specialist will call to review your app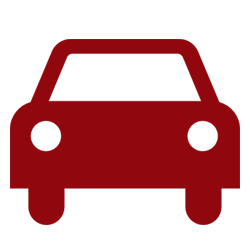 3. Visit and Drive! Visit our Dealership and drive away in your dream vehicle
Reasons to Finance at Conicelli:
Large staff of trained Finance Specialist to assist
Several different languages spoken - see staff page
Easy Process!
Need more reasons to shop at Conicelli? Find out more information here!
About Conicelli Auto Credit and the Conicelli dealerships
The Conicelli dealerships have been in business for over 40 years. Our caring and experienced staff will treat you with the utmost respect and give you the undivided attention you deserve while helping you get the vehicle that fits your needs.
If you have had credit challenges in the past, don't worry. Our goal is to take the pressure and hassle of obtaining financing out of the car buying process. We know that this can be a trying time for you but give Conicelli Auto Credit the chance to show you how we can help.
We have one of the largest special-finance departments in the country with two teams comprising over a dozen specialists. If you have been turned down elsewhere due to past credit problems, contact us and we'll not only help you find financing, we'll also provide guidance on how to get your credit rating back on track. We generate over 150 special-finance deals per month - no other dealer in the Philadelphia area comes close!
If you use Conicelli Auto Credit, you'll find that our volume allows maximum flexibility compared to our competitors, with at least 15 financial institutions equipped to deal with any difficult credit situation.
As a bonus, if you receive financing through us, you'll get free state inspection at a Conicelli service center for as long as you own the car.
Frequently Asked Questions About Financing a Car When You Have Bad Credit
Do I need a down payment?
Not at all. Many of our lenders have $0 Down Payment programs available.
Is there any credit that is too bad to get approved?
No, here at Conicelli Auto Credit we have over 20 different lenders available to us to accommodate any possible credit situation.
What if I don't work?
You don't have to have a job to get a car loan, all you need is some sort of provable income. This could be anything from permanent disability to child support, Social Security, owning your own business, or even unemployment in some cases.
What if I don't have any credit at all?
We can still help. We have several different first-time buyer programs available to get your credit started.
How much can I get approved for?
Most banks will approve you for an amount based on your income. The more you make, the more you can get approved for.
What type of car loan can I get?
You will have access to the entire new and used inventory at Conicelli Autoplex. That's a choice of new Toyota, Honda, Nissan, Hyundai and Genesis or one of our over 700 pre-owned cars of all different makes and models.
Can I have a low monthly payment with bad credit?
Yes you can. We have so many cars available in our inventory here at Conicelli that we should be able to find a car to accommodate anyone's budget.