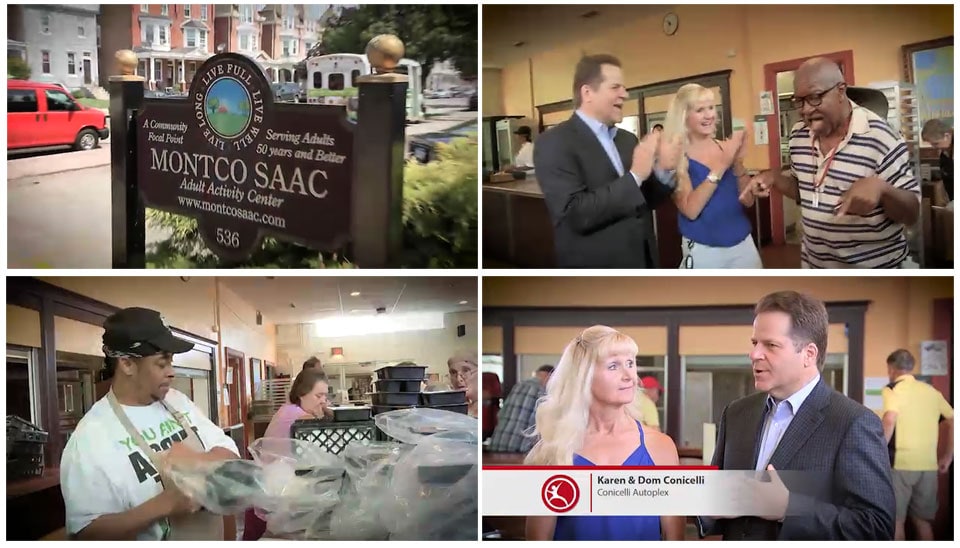 Conicelli Autoplex
was proud to partner with CBS EcoMedia and the
Montco SAAC's Meals on Wheels
program in Norristown to help provide meals and care for those most in need for our community.
"We are completely dependent on volunteers and folks like the Conicellis to help feed our 350 homebound seniors."
"We like Meals on Wheels because it's local to our community which for us, as a dealership, is really important."
Advertising that makes a difference. This Wellness ad is sponsored by CBS EcoMedia and Conicelli Autoplex.